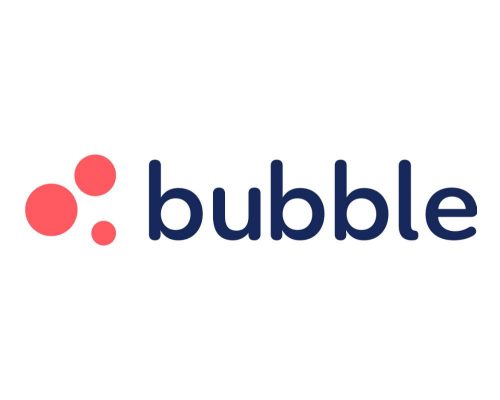 Task management & Communication Software
Startup discount for

Bubble
Welcome to Meet on Bubble, the ultimate digital sanctuary for remote teams! Say goodbye to the pain points of remote work and hello to a virtual office that's always by your side, everywhere you go. With our supercharged tools for productivity and communication, working remotely has never been easier. Our interfaces are designed to inspire, collaborate and make efficiency a breeze. Join us now and elevate your team's potential!
About the deal
Learn more about the deal and how you can get your startup discount.
Deal highlights

The technologies we provide will redefine communication and productivity, making remote work more convenient than ever. Our interface designs aim to encourage creativity, teamwork, and effective communication. Visit Bubble.

Target groups

Startups to Mid-Enterprises with hybrid/virtual teams of 5-200 people.

Eligibility criteria

You need to have an active DueDash Investor Relations account with +70% profile completeness.
Get your deal
Apply for
Bubble

discount!
Fill out the form below to apply for your discount. We will come back to you after reviewing your submission.
Sign up for free and start
fundraising

like a pro
Connect with investors, share your data and keep them updated about your startup's progress. All in one platform.
Learn more
Product images
You want a sneak peek of the product's design? Sure, take a look here!