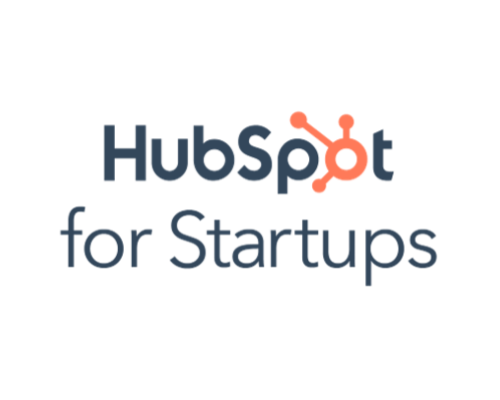 CRM
Startup discount for
HubSpot for Startups
Whether you need to increase leads, accelerate sales, or streamline customer service, HubSpot's marketing, sales, and service software solutions are designed to help companies grow more effectively and efficiently. With HubSpot for Startups, you get access to the same powerful suite of tools at a fraction of the cost.
About the deal
Our
HubSpot for Startups
deal for you
Learn more about the deal and how you can get your startup discount.
Deal highlights

Educational resources and tailored training through workshops, exclusive networks, resources, tools and templates. An integrated platform for scaling organization with access to over 1000 integrations, incl. Stripe, Zapier, and more to integrate seamlessly with HubSpot. A professional software with exclusive pricing and a full suite of software for marketing, sales, and customer service, with a completely free CRM at its core. Visit HubSpot for Startups.

Target groups

Startups building, developing and expanding their sales funnel and looking for the right CRM tool.

Eligibility criteria

First, you need to have a DueDash Community profile. Second, sign up here Visit HubSpot for Startups for automatical approval.
Get your deal
Apply for
HubSpot for Startups
discount!
Fill out the form below to apply for your discount. We will come back to you after reviewing your submission.
Sign up for free and start
fundraising
like a pro
Connect with investors, share your data and keep them updated about your startup's progress. All in one platform.