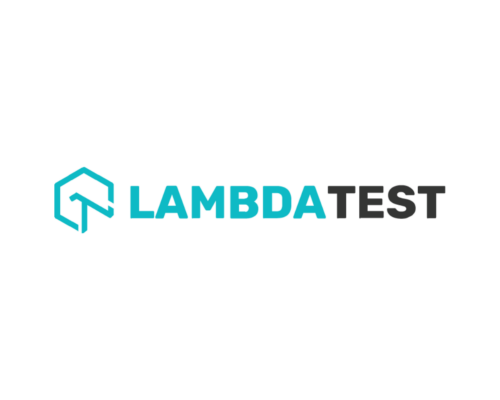 Testing
Startup discount for

LambdaTest
Give your users a seamless web experience no matter from which device they visit your website from. Make your website/web app seamless by performing cross browser testing in 2000+ browsers & OS on the cloud. You will be able to both manual testing and selenium-based web testing to cut short your testing time and push products faster.
About the deal
Our
LambdaTest

deal for you
Learn more about the deal and how you can get your startup discount.
Deal highlights

Have 40% cost savings while executing broad testing on 2000 browsers & OS. Built on the latest tech stack for faster tests. Integrate with over 100 project management, time management & CI/CD tools. Access 24x7 technical support. Visit LambdaTest.

Target groups

Startups testing their new MVP or website before, during and after its launch. Businesses that are continuously in need of cross-browser and device testing for new website features.

Eligibility criteria

You need to have an active DueDash Investor Relations account with +70% profile completeness.
Get your deal
Apply for
LambdaTest

discount!
Fill out the form below to apply for your discount. We will come back to you after reviewing your submission.
Sign up for free and start
fundraising

like a pro
Connect with investors, share your data and keep them updated about your startup's progress. All in one platform.
Learn more
Product images
You want a sneak peek of the product's design? Sure, take a look here!