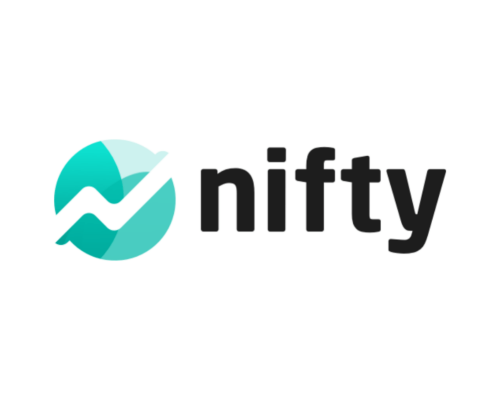 Project management
Startup discount for

Nifty
Streamline, centralize, and modernize work operations. Stop switching between Chats, Tasks, Docs, Calendar, & Meeting tools — automate your team & client work in one simple, yet powerful app.
About the deal
Learn more about the deal and how you can get your startup discount.
Deal highlights

Set visual timelines for your goals and build team alignment by automating progress as tasks are completed. Flexibly organize, prioritize, and manage daily work with a high level of detail using Kanban, List, and Swimlane views. Empower all members to share ideas, finalize specifications, and gather feedback in real-time with chats and one-click Zoom meetings. Create beautiful docs, notes, and wikis for your projects and share with anyone. Nifty even integrates natively with Google Docs. Access automated progress reporting across all your projects and team activities to ensure operational clarity. Visit Nifty.

Target groups

Startups needing a project management tool at a relatively low price. Businesses using it internally or coordinate projects with external members like development teams and partners.

Eligibility criteria

First, you need to have an active DueDash Investor Relations account with +70% profile completeness. Second, we verify if you are already or planning to use AWS for a product that requires this digital infrastructure right now, since AWS Activate needs to ensure the actual credits usage.
Get your deal
Apply for
Nifty

discount!
Fill out the form below to apply for your discount. We will come back to you after reviewing your submission.
Sign up for free and start
fundraising

like a pro
Connect with investors, share your data and keep them updated about your startup's progress. All in one platform.
Learn more
Product images
You want a sneak peek of the product's design? Sure, take a look here!