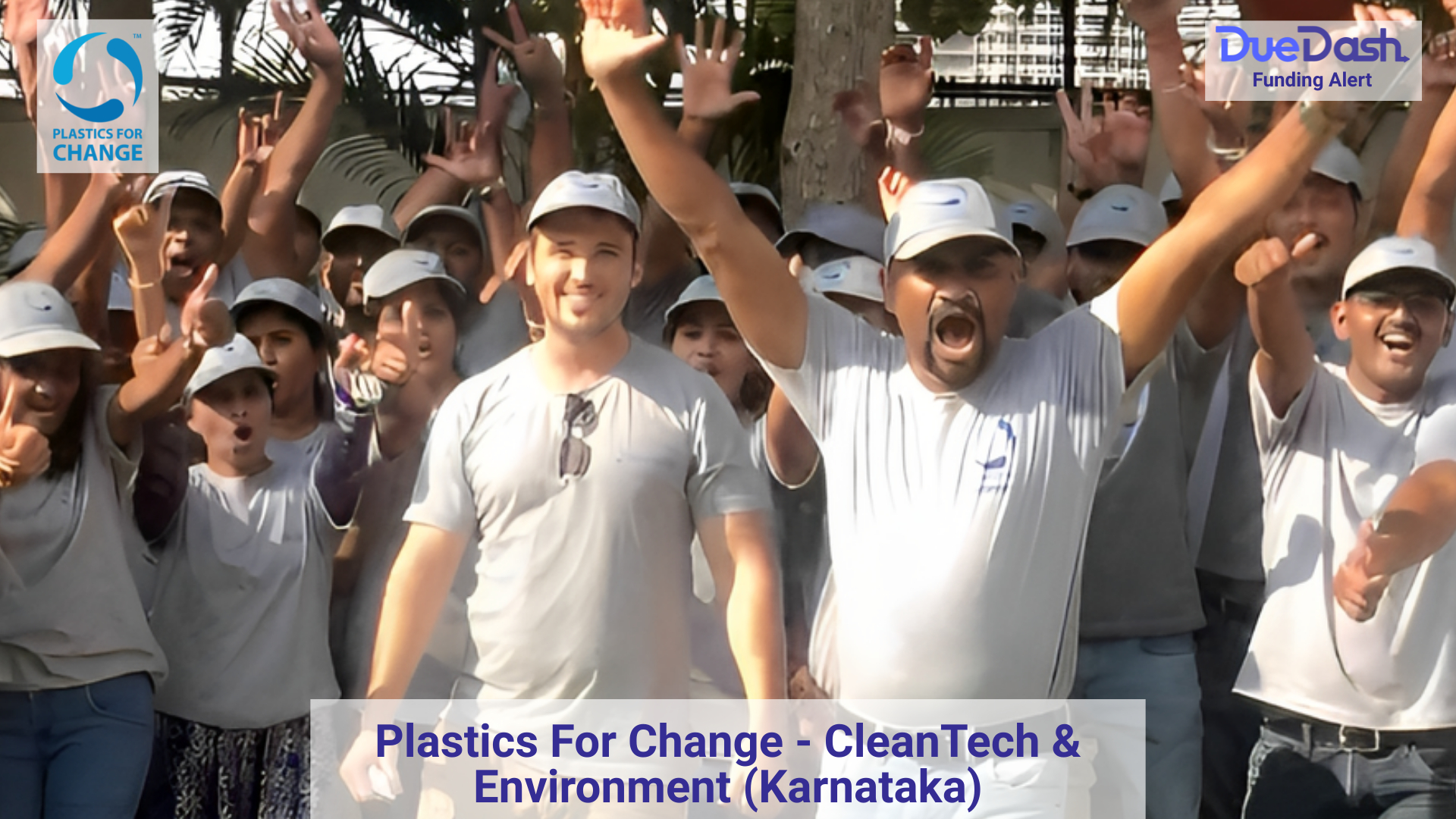 Plastics For Change has developed an ethical sourcing marketplace platform that connects waste collectors with global brands to provide a consistent supply of high quality recycled plastics from fair trade supply chains. They are proud to be the largest source of fair trade verified recycled plastic service brands like The Body Shop and L'Oreal.
To check their data and data room, check Plastics For Change on DueDash.
The mission & the purpose
From its inception, Plastics for Change has aimed to use plastic waste to address social issues. With over two billion people living on less than $2.00 a day, there is an enormous opportunity to reduce poverty through recycling. They have been on a mission ever since – to bring recycling infrastructure to developing regions and create jobs for some of the most marginalized members of society.
Connecting sustainable practices with fair trade
The need for sustainable practices and products has been growing in recent years, and PFC's business model is well-positioned to take advantage of this trend. Over 400 global brands have committed to using 25% recycled plastic by 2025, and sustainability-marketed products are growing 7.1 times faster than conventional products.
One of the key factors that set PFC apart is its commitment to fair trade practices. By connecting waste collectors with global brands, PFC ensures that waste collectors receive fair prices for their plastic waste and that the recycled plastic is sourced from ethical and sustainable supply chains. The company's core team has been working together for four years, and its success is a testament to their dedication and vision.
Fundraising achieved so far
In 2020, PFC raised $2 million in funding and tripled its growth for three consecutive years.
PFC is now closing a $5M round equity round in its Canadian company to accelerate its growth in South and Southeast Asia.
A blueprint for transformation
Over the past four years, the Plastics for Change team has worked together to make a social impact through recycling. In addition, they have transitioned the industry to a circular economy.
Global success through rapid growth
Achieving 3x growth in three years, PFC has grown $5 million in revenues and served 12 global brands.
Innovating for global challenges
PFC's technology has also been recognized for its potential impact. The company won the Massachusetts Institute of Technology's SOLVE challenge in 2018, which recognizes innovative solutions to global challenges.
Driving change in the industry through Its sustainability solutions
In conclusion, Plastics For Change is a startup that is making a significant impact in the fight against plastic waste. Its ethical sourcing marketplace platform is connecting waste collectors with global brands, providing economic opportunities, and reducing the amount of plastic waste in the environment. With a growing demand for sustainable products and practices, PFC is well-positioned to continue its growth and impact in the years to come.
Want to learn more and see if the startup fits your portfolio? Check out Plastics For Change and connect with them on DueDash.