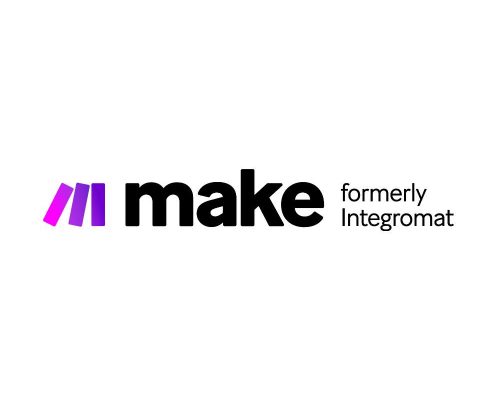 Visual Platform
Make is a leading visual platform for anyone to design, build, and automate—from tasks and workflows to apps and systems—without coding. Build like a developer: launch solutions across all business areas at a fraction of the cost and time. Visualize, modify, and collaborate on processes that scale as quickly as your organization. Whether you're integrating sales and marketing tools, automating a customer journey, or building a custom back-end system—creating on Make is powerful, intuitive, and playful.
About the deal
Learn more about the deal and how you can get your startup credits.
Deal highlights

The Pro plan is worth $34 per month, and the deal's total value is $112. With the Pro plan, you have an unlimited number of active scenarios and a minimum 1-minute interval between scheduled scenario executions. Access to 300+ Make API endpoints, full-text execution log search, operations usage flexibility, high priority scenario execution, and custom variables. Visit Make.

Target groups

Startups and entrepreneurs: build powerful solutions in minutes and scale your business faster than ever.

Eligibility criteria

You need to have an active DueDash Investor Relations account with +70% profile completeness.
Get your deal
Fill out the form below to apply for your credits. We will come back to you after reviewing your submission.
Sign up for free and start
fundraising

like a pro
Connect with investors, share your data and keep them updated about your startup's progress. All in one platform.
Learn more
Product images
You want a sneak peek of the product's design? Sure, take a look here!