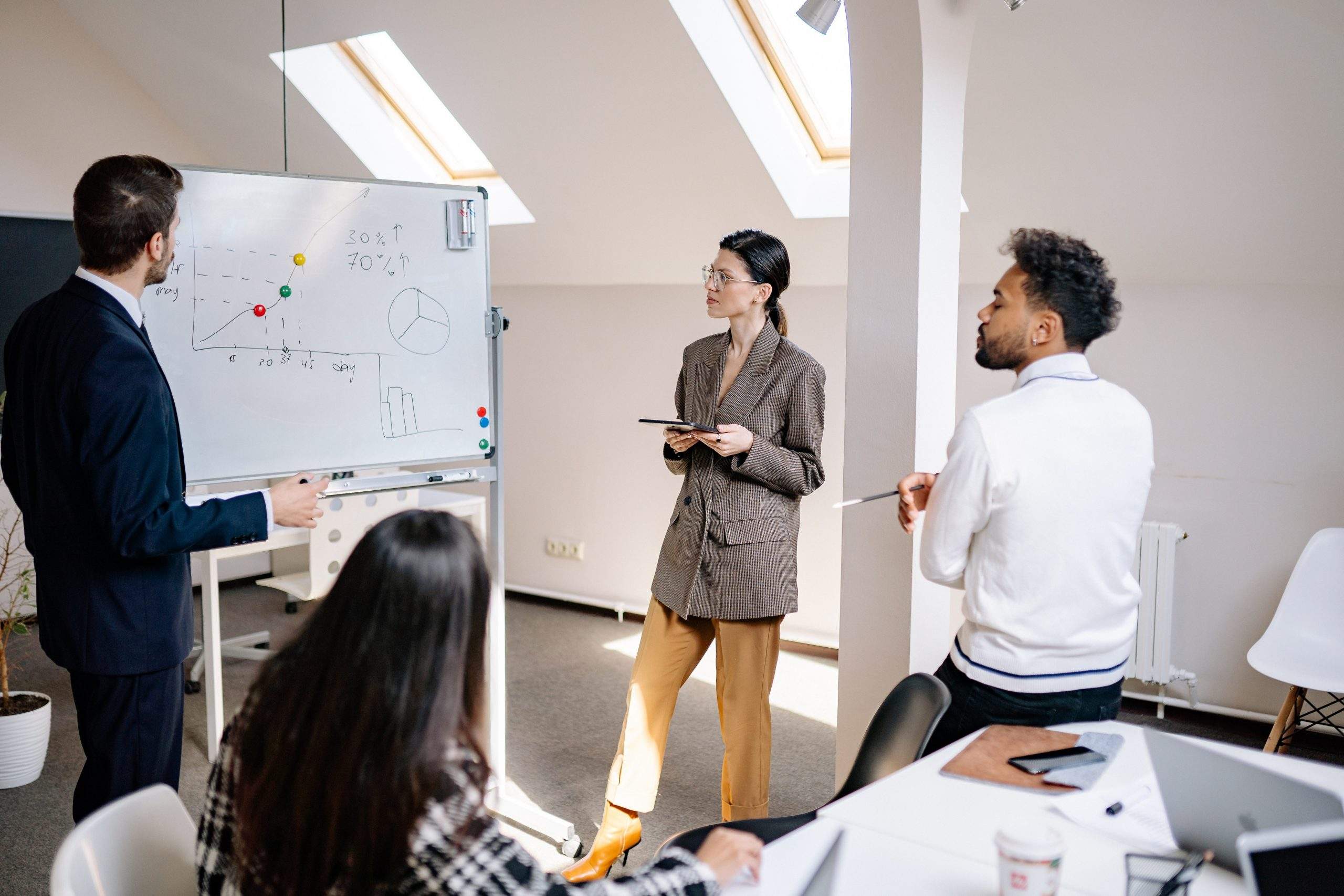 Startup accelerator programs can be instrumental in helping small businesses scale their way to greatness. But these ventures are not without their challenges. In this article, we explore the pain points of accelerator programs, and how to face them.
What are the main challenges faced by startup accelerator programs?
With over 180 programs operational in 2020, the startup accelerator business has been booming in order to support the growing entrepreneurial segment in the period before their startup qualifies. They have spread all over the United States with 34 accelerator programs active in the Silicon Valley district alone.
While the current global situation caused trouble for some startup accelerators, others have embraced digital technology and are now virtually present as the pandemic continues this year. Yet startup accelerators face a raft of other challenges, ranging from finding the right early-stage startup companies to engage with to securing sustainable funding and investment for the long term.
One challenge startup accelerators face is getting the deal flow. Established startup accelerators may find founders unwilling to agree to their funding versus equity offer, while new accelerators may not get the investment opportunities as they lack a reliable reputation.
Startup accelerator programs have been prevalent with the rise of startups and seed investments. As new accelerator programs are established in the footprints of their successful predecessors, the market becomes saturated and the challenge of deal flow is intensified.
When a startup is interested in joining an accelerator program, the difficult decision arises as to whether it's a good fit. Ideally, startup accelerators are looking for talented founders with the tenacity to work consistently for their venture's growth. But finding small companies with clear potential in the right industry is not always easy.
Most startup accelerator programs require that their start-ups already have a minimum viable product (MVP) to demonstrate their product or service. This research step tests the assumptions made in the business model and becomes the foundation of a healthy and therefore viable business.
Sometimes it may not be necessary to even build the MVP: a founder just needs proof that customers need or want their product. Others grab this opportunity to be the first to market and get ahead in the competition. For those who will test their product, developing a track record of responding to negative feedback is, in many ways, more important than having positive feedback, as it demonstrates a willingness to adapt to the market
Having limited resources also poses a challenge to the startup accelerators. As the number of startup accelerators increases, the number of investors willing to join one specific program reduces. Building your team and attracting high-caliber investors that would make a real impact on the accelerator program you offer can be a challenge.
How to Solve Your Accelerator Program Challenges
Fundraising for your accelerator program in the early stages is difficult. A network is your biggest strength for attracting the mentors, partners, and corporations that will make up your team.
Develop a network within your industry to gauge what kind of accelerator programs already exist there, what funding opportunities such as venture capital are available to your first-time entrepreneur, and which experts are within your reach. Government and private grants are also given to foster entrepreneurial growth and further improve the existing business ecosystem. Consider whether you want to work in one geographic area or expand your reach to help entrepreneurs around the world.
As you move forwards, your existing network of investors, alumni startup founders, partners, and mentors may also be sources of new startups to mentor and new resources, both in terms of funding and educational support.
Once you've taken the temperature of the environment you're moving in, the next step is to define your goals. In the same way that you would advise others on their business models, your company needs to be clear on its primary idea.
Competing for startups purely based on equity and funding can become a race to the bottom, as rival accelerator programs offer increasingly attractive deals until ultimately they fail to stay afloat. Instead, focus on your own unique selling point. Companies often notice programs that guarantee to fund their business at the early seed stage but what additional benefit would they access by joining your program? Exclusive deals, fast-paced growth, and an excellent network of future customers and partners are some of the premises startups are looking forward to.
Establish these values in a strong brand. This helps define your pitch and goes a long way to convincing investors to fund your accelerator program and get startups to participate.
The problem with finding the right startups to fit your program may be answered by going beyond providing education. Building a platform for target industries like women entrepreneurs or African-American founders would bring unlimited opportunities for growth.
As you demonstrate success in more general programs, you can develop specialized programs for specific niches. Be on the lookout for potential industries with a limited number of startups in your location, related to solar power, online financing, or health and wellness, for example. They could be the ones to offer you the best returns.
Pay attention to the direction and growth of your chosen niche's industries. What are they looking for in accelerators? Are they after the money they can get or the mentoring process? Are they looking for investments from bigger companies or from separate individual parties? These trends can be your map to building or modifying your accelerator programs.
Develop a strategy to maximize your limited capital resources. Get creative! Seek corporate sponsorship to cover operational costs such as meals, venues, speakers, and demo-day events.
Properties and office space owned by the accelerator could be rented out to your startup founders. Offering incubator, training, and consultancy services beyond the scope of the accelerator program may also help generate extra revenue in the long term.
Keeping your accelerator program afloat with less than 10% equities, board positions, co-working office space, and at times cash, may not be enough. Sustainability is key to the survival and development of your program.
Effectively managing your accelerator program with innovative CRM systems can help you monitor your portfolio of startups and coordinate successful business exits.
Some accelerators also launch co-products aside from the startup's existing MVP. Others also work as angel investors, venture capitalists, or incubators while offering accelerator programs to maximize their ROIs.
Monitoring business performance and re-evaluating the programs you offer helps to keep your accelerator acting in alignment with stakeholder goals. This helps maintain consensus, economic position, and limit losses.
Bottom Line On Startup Accelerators
View your own accelerator program in the same way as you would a startup. The members of your team are your founders, and your investment and training program is your own MVP. What will you do to improve your business?
Invest in your team, with skills diversified enough to handle operations, marketing, legal, logistics, procurement, and acquisition while you expand your business. Don't just aim to educate new and upcoming businesses but also to build a relationship that will be beneficial to you as an accelerator and the companies you help to grow.
It's about knowing how to play in a saturated environment and make sure you go with how the market flows. This will not only help you make efficient business decisions but also help your startup accelerator programs thrive and progress.