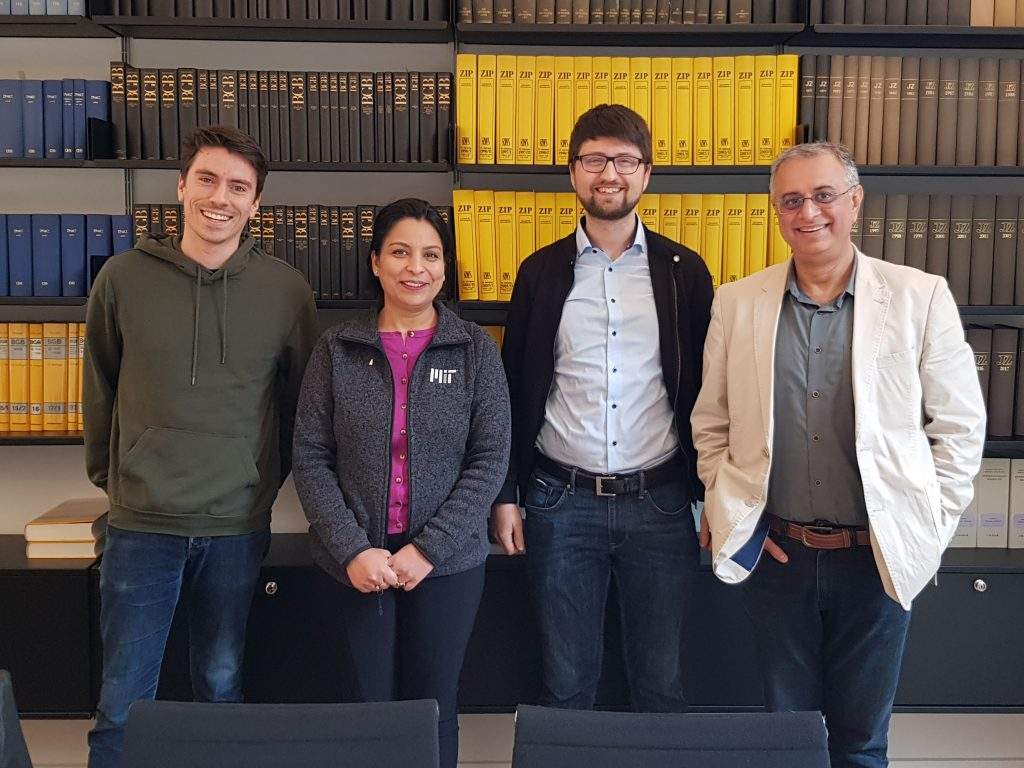 DueDash announces the close of its pre-seed round of US$500K, which was oversubscribed and accelerated due to the early participation of Quake Capital. DueDash is an investor relations toolbox currently in beta with over 1700 users.
Pre-Seed Round Closure Accelerated by Quake Capital
DueDash, an investor relations toolbox currently in beta, is happy to announce that the pre-seed round has been oversubscribed and accelerated by the early participation of Quake Capital. DueDash also received the non-dilutive support of the Federal Ministry of Economic Affairs and Energy, which recognized it as one of the top innovation platforms in Germany.
To learn more about DueDash, visit https://duedash.com.
DueDash founder and CEO Parul Madan began work on the project in response to the challenges she encountered as an investor. While screening startups for investment, she noted a recurring theme. "Startup valuations, market opportunity, product vision, and available investment data were incoherent, leading to information asymmetry and broken narratives, which ultimately resulted in a no-go investment decision," she said. Being a woman-led company, DueDash's mission is to bring out under-represented and under-served founders and startups.
Parul's strong background in Advanced Computing, Engineering and Product Design & Development, and entrepreneurship provided her the expertise needed to launch a platform to solve this complex problem. Parul's solution to build a system that can become the backbone for private capital networks has come at a time when cross-border investments are on the rise, and secondary market activities are projected to pick up speed over the next few years.
The platform allows investors, startups, and entrepreneurship support organizations (ESOs) to partner with each other with efficacy and speed, leading up to a 40% gain. It also helps to remove cognitive bias in the investment decision-making process by incorporating data-backed storytelling. The DueDash team continues to optimize UX/UI (user experience/user interface) for product-led growth and establish a product market fit baseline. Since the beta launch in mid-September 2021, DueDash has more than 1700 active users on the platform, with more than 7,500 on a waitlist.
DueDash's journey has been supported by the active guidance of Joe Dormani, principal investor at Thomson Reuters ventures, Kris Wadhwa, Senior Director marketplace at Walmart and Philip Boigner, Chief Business officer at Capital Values and former CEO of an Omani fund.
Those interested in additional information about Parul Madan and her DueDash platform should visit the official website.