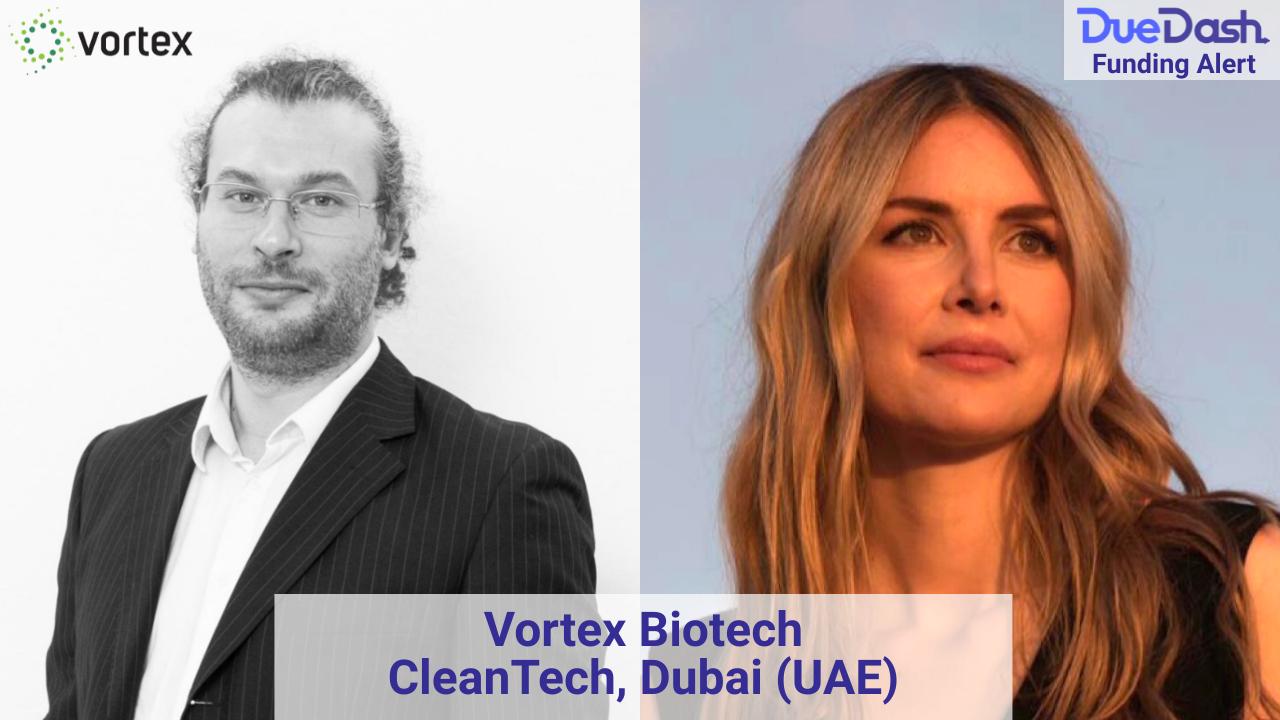 VORTEX is an innovative, Dubai-based start-up with a mission to develop smart solutions for a better tomorrow. Founded in 2021 by a group of experts with extensive experience in the field of medical technology and currently seeking funding for the launch of an exciting innovation designed to clean and maintain sanitized air in closed environments.
To check their data and data room, check Vortex on DueDash.
The pandemic is ending, but disinfection is becoming even more important
According to the World Health Organization, poor air quality is one of the greatest threats to human health.
'Inside' air has been proven to be up to five times more contaminated than 'outside' air, and since many of us spend 90% of our day indoors, we are especially susceptible to a wide range of viruses, mold, and bacteria being circulated through the air. This is true in our homes, our work places and our public transport.
The air that we breathe in closed environments is often being recycled through AC systems without being sanitized. And while most people believe that air-conditioning equals 'fresh air,' there is nothing farther than the truth! Cold air does not kill germs, and some viruses actually replicate better in dry, cold temperatures.
The pandemic period increased the attention on disinfection systems, and new technologies in the AC sector, enabling Vortex to take charge.
Seed startup on its first raise
The two co-founders bootstrapped the company with 200,000 USD of their own capital and are now raising their seed round.
The deal terms
Right now the company is raising $500K with safe notes.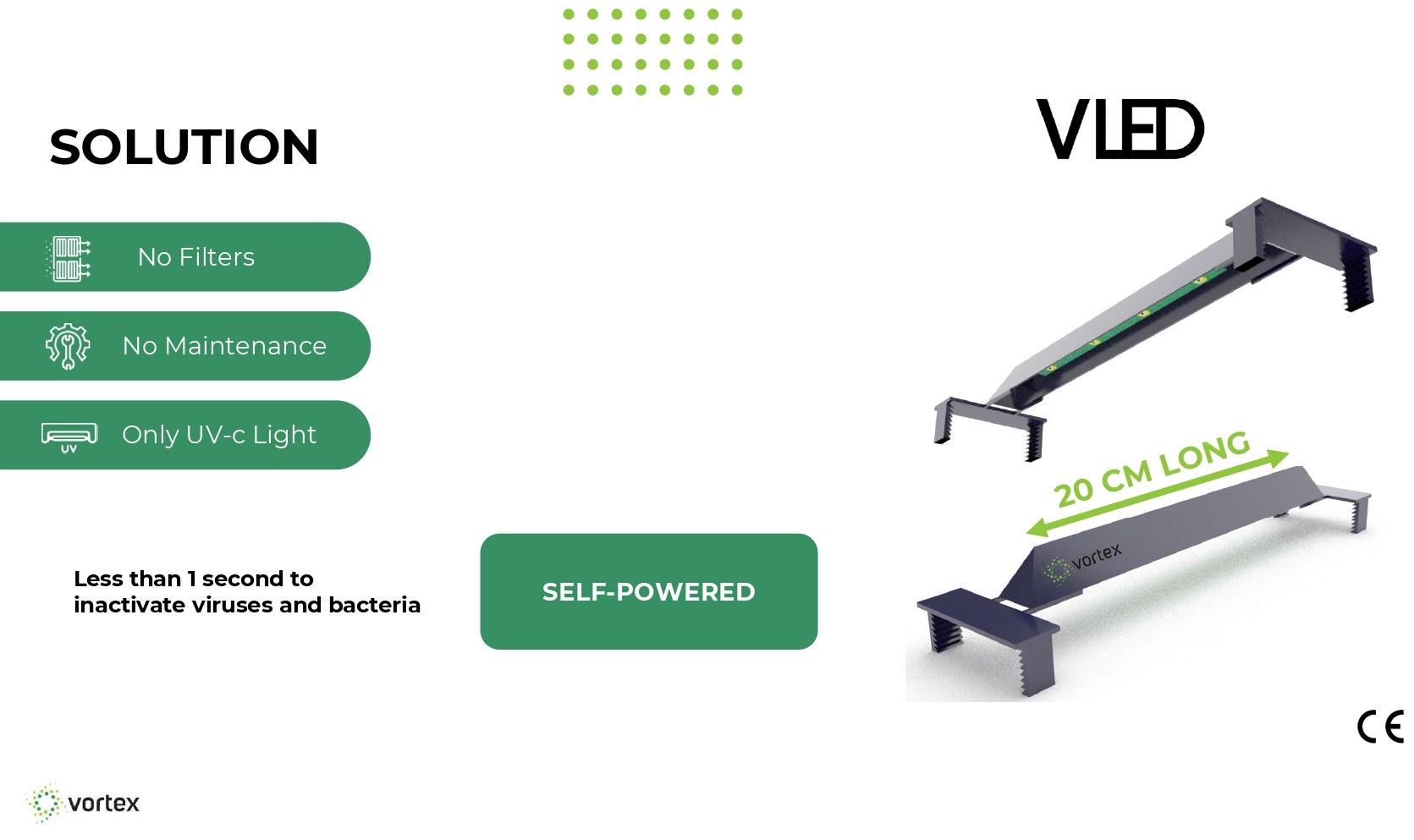 Funding signals!
An expert founding team
As a complementary team, we have knowledge on the entire supply chain of the product.
Mattia Nuti: Expert in safety, quality and certification of Medical devices, Pharma and IVD; Lead Auditor for ISO 13485 and ISO 9001. EPRISE Europe expert and mentor – photonics go-to-market barriers. 15+ year of management experience.
Giusy Colarusso: Multi-faceted experience includes financial valuation and feasibility analysis, contract negotiation and accounting review, high level project reports and statistical analysis.
A market poised to grow
The attention on air and surfaces disinfection increased since 2020, but it isn't a pandemic problem. For decades the focus on HVAC System disinfection is high and will not decrease by the end of this period. Everyone on the future will take much more care about viruses and bacteria spread.
Capturing the market trend
$250BL in 2021 with an average worldwide CAGR of 5,2%. Expected TAM on 2030: $400BL
Traction on the rise
Signed LOI $100.000+, 4 distribution contracts in UAE, Tunisia and Ecuador.
A scalable technology
MVP with 14 active test users pre launch. Ongoing R&D: Project VEVA: a breakthrough project using Evanescent Light for surfaces Sterilization. Project E-Light: Smart bulb light that constantly sanitize all the surfaces by varying the intensity of the light through an algorithm.
Want to learn more and see if the startup fits your portfolio? Check out Vortex and connect with them on DueDash.