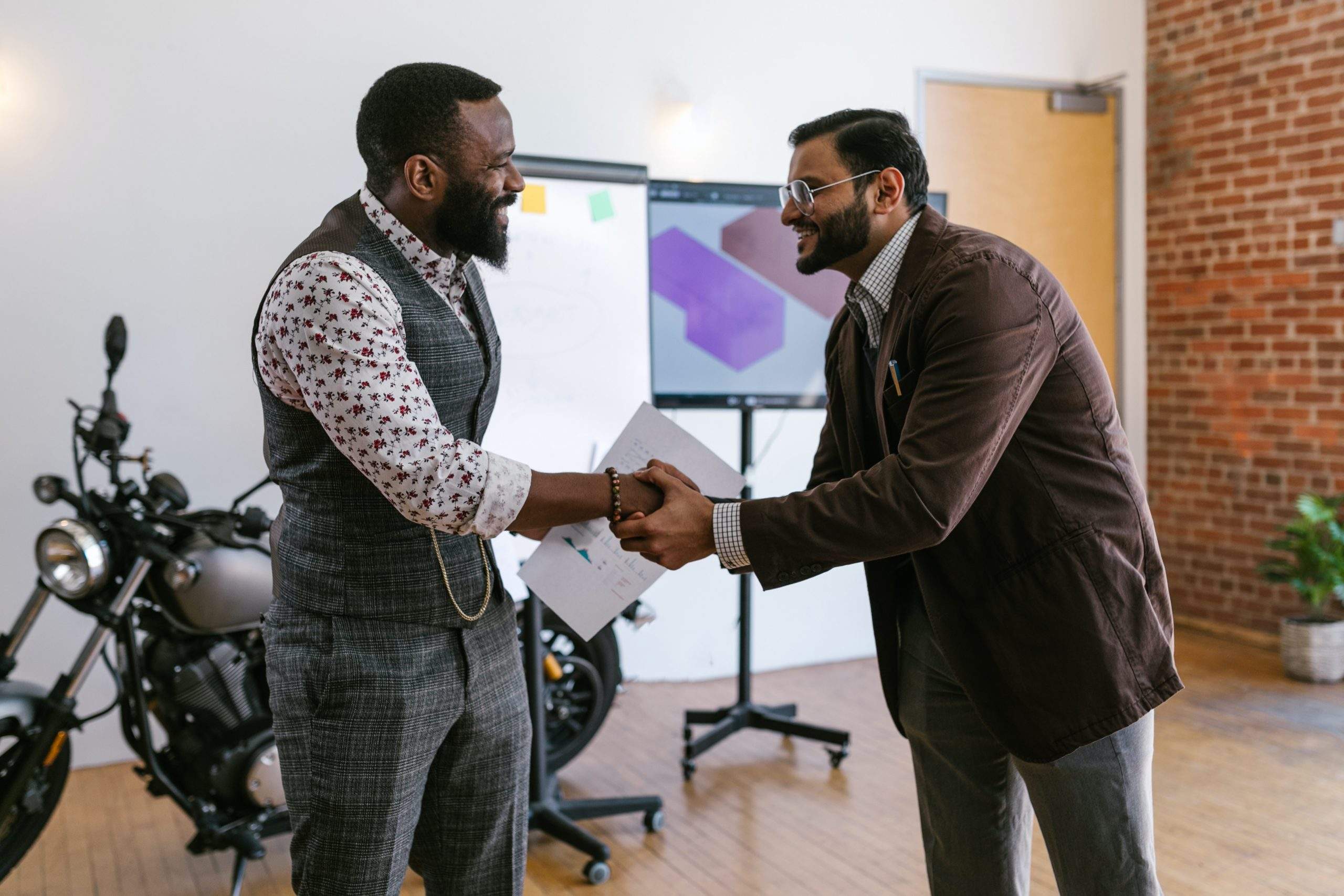 As an angel investor, you're looking to invest in early-stage start-ups in exchange for a stake in the company.
The hope is that you'll strike it lucky and make huge returns from a relatively small investment.
You know that any investment comes with a risk and investing in a start-up might feel like taking a shot in the dark.
How do you know if the potential reward is worth the risk?
Two words: due diligence.
This means putting yourself in the best place you possibly can by knowing the company inside-out before you invest.
Here are some actions you can take that will help you decide whether to invest in a start-up.
Collecting Information About The Start-Up
The first thing you'll want to do as part of the due diligence process is to gather as much information as you can about the business itself.
You can start by going directly to the start-up itself and asking it any questions you might have.
Additionally, you should:
Look at the company's structure

Research the founders

Check the company paperwork

Check corporate records
These are all relatively basic checks you should do. Any legitimate company will be happy to share all of this information with you.
You can also carry out your own research.
Run the numbers yourself to see how much your investment is worth to the company.
If you've been investing for some time, you're probably going to have a number of contacts in the field.
Use these contacts.
They may be considering investing themselves and/or have information about the company that they can share which might sway your decision.
Once you've collected all the information, you need to analyze it.
Using the 5T Framework of Due Diligence is a good method to use in doing this.
Team

– this is the most crucial part. If you are not convinced by the founders, you shouldn't move any further with the investment process. Ask yourself this question; Will the founder do anything possible to make sure the business is a success? If the answer to this question is no, you should think about bowing out before you start.
Tech

– Is the business's product going to solve a real problem and is it better than what's already available?
Traction

– Is there so much of a need for the product that people are willing to pay for it? In particular, has the company already started selling the product, and is it doing well? Early traction is a good indication that the business is likely to succeed.
TAM (Total Accessible Market)

– is there a market for the product and if so, is it going to be obtainable to get a piece of it? Is there room in the market for another business selling that product? You'll be looking to invest in a business that can scale and therefore you need to know this upfront.

Terms – Are you comfortable with the terms of the deal you're making?
When you invest in a start-up, you're investing in the team as much as you are the business.
In fact, many believe that the people behind a business are more important than the product they are selling.
It's therefore important that you know who you're getting involved with.
Meeting the founders is a great place to start. This will give you the best feel for who they are and what they know. It's much harder to bluff your way through a conversation in an email or over the phone than it is face-to-face.
You'll also want to see a structure chart of who the founders are any other key team members. The company should also be able to tell you how many employees they have and what they all do.
You'll want to ask some questions to help you understand what the management team is like.
For example:
Do they have the right set of skills to do the job?

Are they driven and passionate enough to succeed?

What experience do they have?

Is there a sound understanding of the competition?

Do they have the right attitude for growing a business?

What is the motivation of the founders?

Has the team worked together before? If so, for how long and doing what?

Do they have a business plan?
This list is by no means exhaustive.
The judgment call will be yours as to whether you believe in the team and consider them to have the right skills, attitude, and grit needed to succeed.
Other Questions To Ask (Yourself & The Start-Up)
What is the secret sauce that makes them unique?

What makes this business more special than any of the others you've considered investing in? You're putting up capital and therefore you need to be sure that this investment is right for both you and the business. There will often be something special about the start-up that will let you know they're different from the rest and have that "secret sauce" they need to succeed.
How will your investment be used?

You want to know just exactly how the capital you invest into a company will be used and how long they anticipate it will last.
How will the company market its products and services?

Having a great product is not enough on its own. There needs to be a solid marketing plan. You'll want to know that the start-up knows who its target market is, what forms of social media/paid advertising they will use, and who will be responsible for the marketing.

What are the plans for scaling the business in the next year? The business will need to scale in order for you to, at the very least, make back your investment. You want to invest in a start-up that has big plans but also has an actionable, well-thought-out strategy in order to make it happen. The founders should be able to present you with this strategy when you ask for it.
Red Flags For Angel Investors
What constitutes a "red flag" will often come down to intuition.
Certain things to look out for when it comes to deciding whether to invest might be:
The financial projections are not believable.

If the start-up is trying to lure in investors by making claims that it predicts to be worth $500million within three years without evidence to back it up, this may well just be unrealistic.
Overpromising.

Yes, you wanted the founders to be enthusiastic about their business. The problems start when the claims and promises the business is making are totally outlandish and unrealistic. There needs to be a solid business underneath all of the hype.
The industry is risky.

Some risk is a good thing. It offers the opportunity for the biggest reward. Certain industries however like cryptocurrency may be investment opportunities that you just want to steer clear of. They may present legal issues and there's not enough history that the market is stable.
You're their first or only investor. While this may not necessarily be a bad thing, it does make things riskier for you. Knowing there are already 5 other investors, for example, can help ease your anxiety over investing.
You're investing your money into this business and as such you're likely to have questions about financing.
Valuation is an important issue for investors.
You need to know how much the business is worth.
If you're being asked for a multi-million-dollar investment without any evidence as to why you should do that, it's likely not going to be the right investment for you.
The start-up should be able to answer the questions you have about finances, and if it can't, it may suggest that it does not have a proper strategy in place.
Examples of questions you might want to ask are:
How much funding needs to be raised?

Are there other investors? If so, how much has already been raised?

What are the investment terms?

Does a minimum amount of capital need to be raised?

Are there other existing investors?
As an angel investor, you're in a unique and exciting position.
You stand to make thousands, if not millions, of dollars in return for your initial capital if you choose to invest in the right business.
There are some incredible start-ups out there, with brilliant business ideas and dedicated founders that simply need a cash injection and someone to believe in them.
You can offer that to the right business.
Making your decisions wisely and doing your research is the key to finding the right business for you to invest in.