Carina Cunha started Nosy, the Fitbit for breathing, which was designed by former Dyson engineers. Be Nosy (a.k.a "Nosy") is a UK-based HealthTech and Consumer Good startup and in this founder story we dive into Carina's journey, what she learned as a founder, and what is in store for Nosy." Recently, Carina also succeeded in convincing investors at the British version of the Dragons' Den.
The silent killer we all face
Air is the one thing we will most consume in our lives, yet we have no control over what we put in our bodies. Air pollution now kills 1 in 9 people worldwide and respiratory viruses are increasing in frequency and strength. Nosy's MVP helps individuals effectively protect themselves against airborne pathogens wherever they are. The vision for Nosy, however, is much bigger. Nosy wants to build an entire ecosystem around breathing health and wearable technology allowing users to have the complete picture of their health outside of medical setting.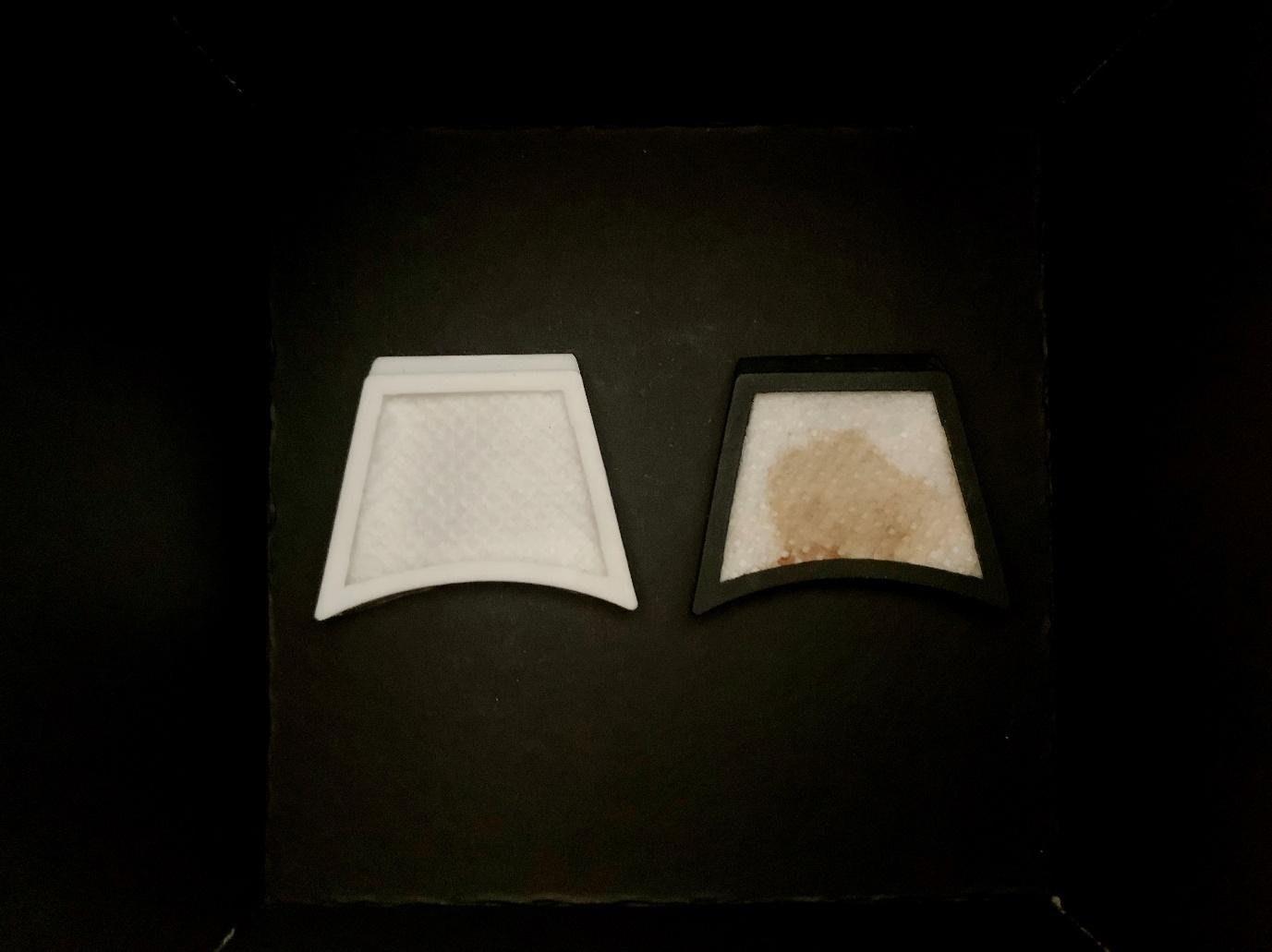 Turning horror into impact
The idea for Nosy began in the London tube, the metro system of the British capital. Carina, who commuted in the tube every day, became increasingly aware of the pollution she was inhaling when taking the underground, avoiding second-hand smokers or smog in busy streets. Until one day in the Fall of 2019, after being trapped in the central line during rush hour, she decided she could no longer be putting her lungs at risk and began prototyping Nosy as soon as she got home.
After learning that air pollution is now the biggest killer in the world, only behind obesity, Carina hired a team of former Dyson engineers at Aetha Design to engineer Nosy for large-scale production. Product development took a total of 16 months in which over 200 designs were tested with a multicultural team of 50 users. In the Fall of 2020, Dorette Hibbert, a fashion startup operator with over 28 years of supply chain experience fell in love with the idea of Nosy because of the novelty and scalability of the product.
After several months of discussions, Dorette formally joined Nosy in December 2020 as a co-founder to oversee the supply chain and sales to retailers and distributors. With product development finalized in March 2021 and Dorette on board managing the supply chain, the team began manufacturing Nosy in April 2021 with the first batch of Nosys being delivered to customers in May.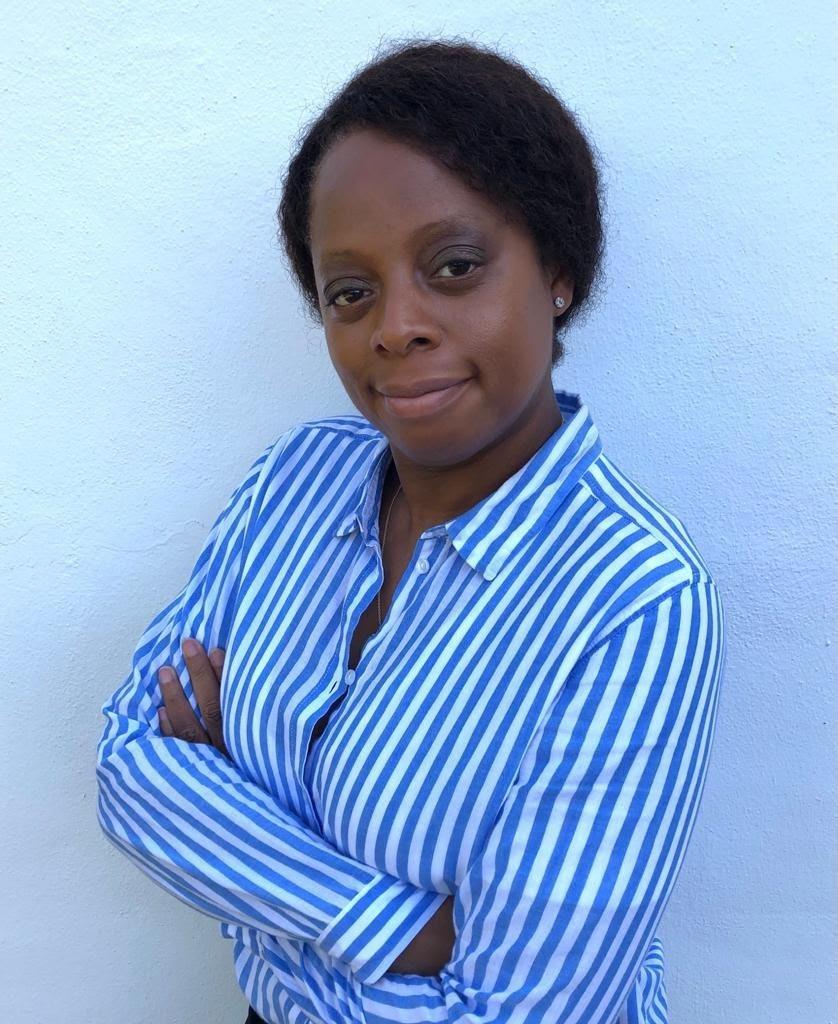 From bootstrapping to investors
For any startup, the core question is how to finance it. In the case of Nosy, it was originally bootstrapped by founder Carina Cunha. In September 2020, after proof of concepts, Carina onboarded two angels: Mark Needham, a professional hardware investor and the former distributor of Fitbit in Europe, and Jon Claydon, a super angel in London with a keen interest in sustainable business. In addition to angel investment, Nosy also benefited from the UK Bounce Back Loan government scheme for businesses that have been impacted by COVID-19.
Challenging fake news to convince users
The biggest challenge for Nosy has been the sheer amount of misinformation surrounding breathing and face masks. Because COVID-19 is often transmitted through droplets via the mouth, the general Facebook user did not understand the benefit of a nose filter. Nosy has been focusing on educating the public that 90% of breathing occurs through the nose and that face masks are really bad at filtering air. Air leakage can be as high as 68% even with N95 respirators because it is impossible to create a tight seal around a face due to face shape, size and movement. This is the very reason why NHS workers have bruises on their faces.
Respirators need to be uncomfortably tight to the point of hurting individuals to have any chance of creating a tight seal that offers any reasonable protection against airborne particles. Therefore, if a person is looking to effectively protect themselves from air pollution or other airborne pathogens they will filter out a significantly higher percentage of particles by using Nosy even if they occasionally breathe through their mouth than if they wear a full cover face mask with an ineffective seal. In fact, Nosy has partnered with leading respiratory researchers at the University of Portsmouth on a UKRI grant to prove just that.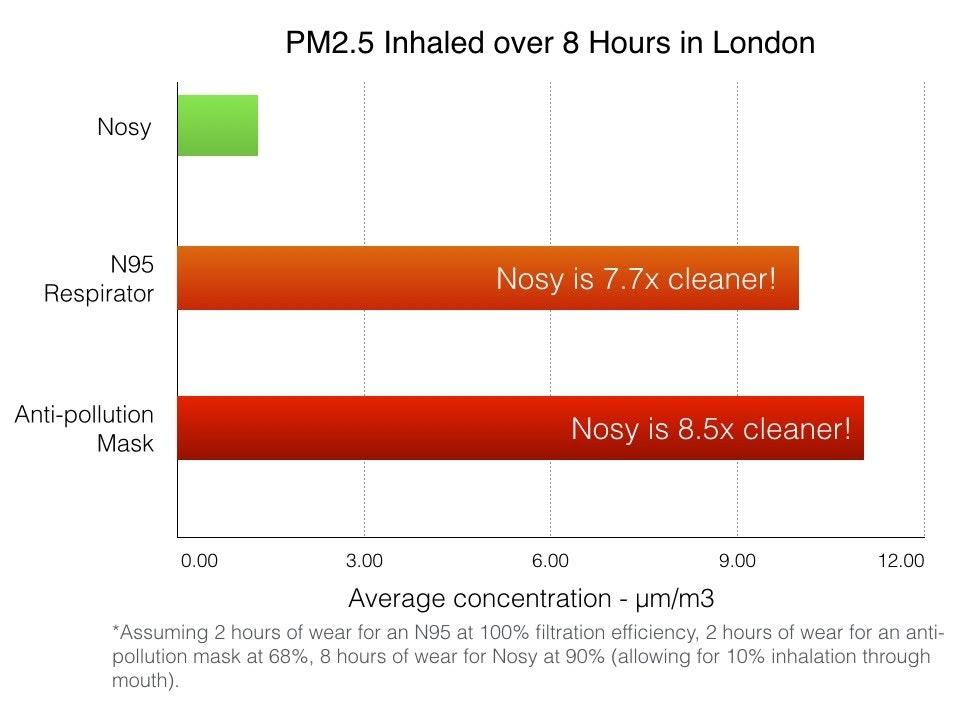 With customers hacking their product, combining Nosy with surgical masks as an alternative to the discomfort of full face masks, Nosy began developing NosyX. The company's antiviral line is a combination of Nosy's original air filter with a mouth coverage with smart textile technology that kills 99.997% of viruses that come in contact with the cloth and filters.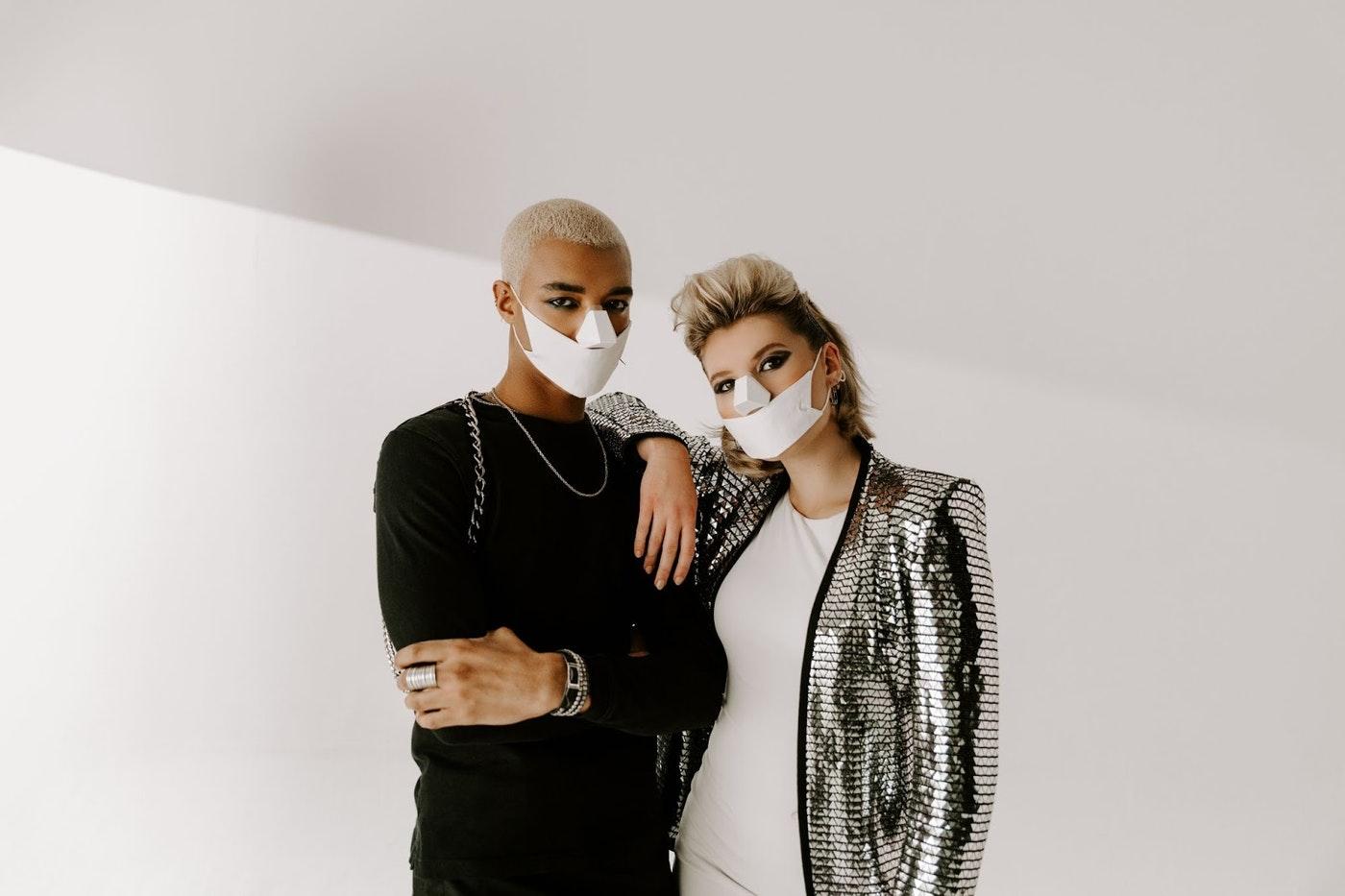 For future non-tech product lines, Nosy is looking to incorporate the airtight nose seal of Nosy filters into one-piece masks with the same antiviral textile treatment in face masks designed for kids and PPE.
While in the Tech space, Nosy is currently fundraising to build Nosy Tech, a smart mask with O2, CO2, and air quality sensors to help users understand their breathing health, improve their athletic performance and hack their metabolism.
Astrophysicist turned entrepreneur
As far back as Carina can remember she always knew that she wanted to have a positive impact in the world leaving it a significantly better place than she found it. As a child, her passion was astrophysics and quantum mechanics. Most of her waking hours were spent trying to solve the biggest mysteries in life such as what happened before the big bang, what the universe is expanding into, and what is the nature of reality. Over time, she came to realize that rather than working on solving these questions by herself, she would have a better chance of finding solutions to many more problems in the world by increasing her influence and hiring teams and resources to help her on these quests.
That is when Carina traded her aspirations to be a physicist for an economics and political science B.A. and a Pg.D. in psychology. Since then she began to methodically acquire skills and experiences that would help her be a successful entrepreneur (once she had an idea that she truly believed was worth pursuing – like Nosy). As a Columbia University graduate, she first began her career in New York City as an investment banker at Credit Suisse and later became a management consultant at Accenture.
She then moved to the U.K. in 2014 to pursue a postgraduate degree in Differential Psychology at the University of Edinburgh. In 2017 she joined JPMorgan's Strategic Programs Group leading high-impact programmes such as the implementation of MIFID II and Brexit across the Private Bank.Until that pivotal moment in the tube, Carina had never imagined that she would be leaving the services industry to be making wearable air filters, but Nosy just made sense.
Leaving behind a blissful life to fight your inner demons
"The biggest challenge in a start-up is constantly questioning your sanity and the lack of financial security" says Carina. Carina left a comfortable job as the UK Managing Director of Crimson Education where she had personally built the entire operations of the firm across Europe. The company's European arm was achieving over £2M in annual recurring revenue with double digits profitability while growing over 100% year on year.
It was a tough decision to leave all this behind, especially when the first 2 years of getting to this point had been a tremendous amount of struggle in finding product-market fit and truly understanding how to market to the European consumer. Having bootstrapped most of Nosy's development herself, Carina would often ask herself: "Am I going insane? Are you really putting all of your savings into nose filters?"
The answer at the end of the day was yes for both – there is definitely some level of insanity required to be an entrepreneur and she can no longer put a down payment in a flat. But most importantly, the time she spent, she will never be able to get back. So, while Nosy is an expensive and risky endeavor, there is nothing else Carina would rather do with her time. And if it was not her then who would it be?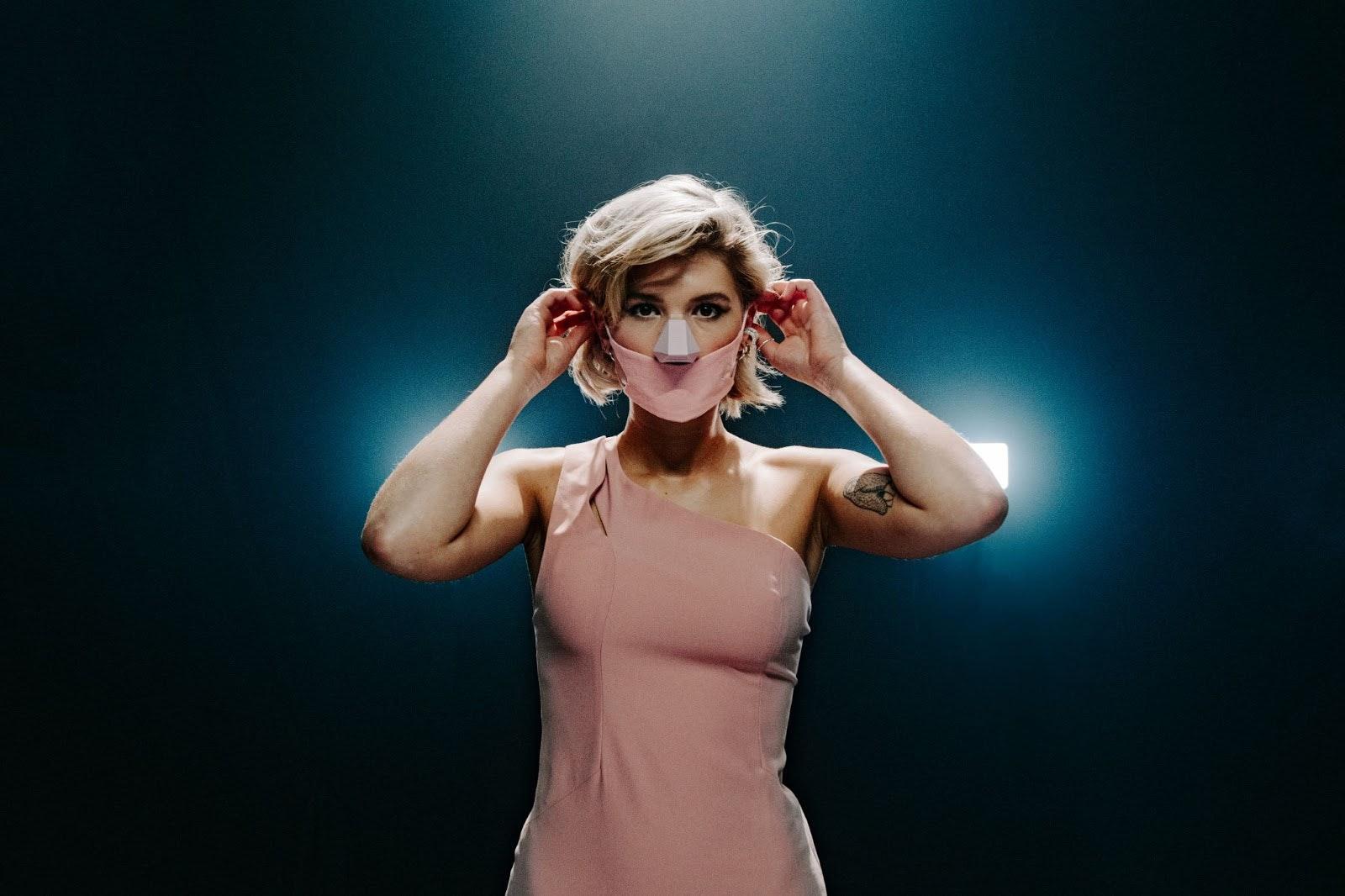 The beast called "Hardware."
Hardware is called hard for a reason.
It is incrementally more difficult to show traction with a hardware product than services or software. With hardware, you need to release a relatively good version of your product in order to acquire customers and can't benefit to the same extent as software in regard to releasing a bad MVP and updating the product as you go.
Initially, Nosy's strategy was to "sell, sell, sell" to show traction because this is what she had learned at Crimson Education. But looking back, if she had the opportunity to go change things and redo the launch of Nosy, Carina would have taken a much different approach and waited until the product had been further developed before doing a Kickstarter campaign or taking pre-orders.
Ultimately, she stopped taking pre-orders after Kickstarter and delayed the manufacturing of Nosy significantly to further improve the MVP, but it would have made things easier and more impactful to have postponed the public launch by 6 months. Now, Carina is ready to take the next step, and same as COVID, Nosy is here to stay.