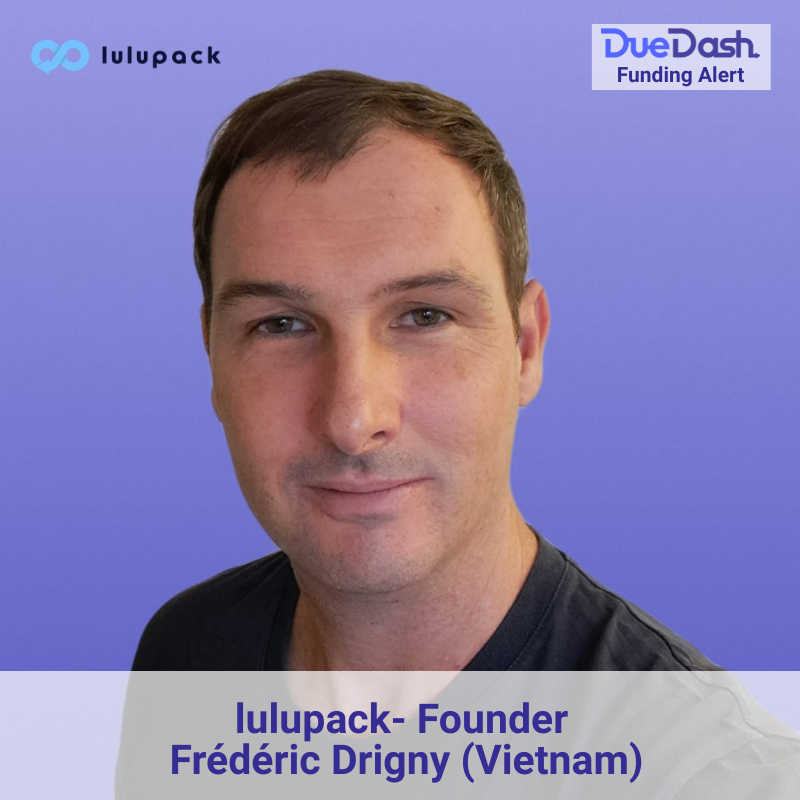 Lulupack provides reusable and returnable packaging service to e-commerce stores in Southeast Asia.
Their circular packaging system allows businesses to pack their products in durable and customizable packaging. This packaging can be used up to 80 times before being cleaned by their team to be reused by stores. By using their packaging, e-commerce stores can significantly reduce their packaging waste and carbon emissions.
Lulupack is already operating in Vietnam and will soon open in Singapore and Indonesia. As a result, they help businesses build a more sustainable future for themselves and the planet.
To check their data and data room, check Lulupack on DueDash.
Sustainable packaging is on the rise
Southeast Asia is one of the fastest-growing regions in terms of e-commerce, and e-commerce packaging waste will increase by 30% by 2025 to reach 2.3 billion kg by that year.
Consumers are becoming increasingly aware of the environmental impact of packaging waste and are demanding more sustainable solutions from businesses. This trend is driving companies to prioritize sustainability in their packaging strategies and to communicate their efforts to consumers.
Government regulations are also on the horizon. Many countries are implementing regulations and policies to promote sustainable packaging and reduce waste.
Overall, the trend towards sustainable packaging is likely to continue as consumers, businesses, and governments increasingly recognize the importance of reducing waste and protecting the environment.
They are raising a round of 200K USD in SAFE notes (minimum 50K ticket).
Funding signals!
The team behind Lulupack's mission
Lulupack is composed of two dedicated co-founders, a sales representative in Vietnam, an Indonesian representative, a project manager, and a green finance advisor.
Increasing market and network prospects
In ten months, they used 3500 packages and increased their collection point network in Vietnam from one to 55. Furthermore, they have served 8 clients successfully, and several of them have reordered packaging from them.
Why invest in ecommerce packaging in Asia?
Market size for Ecommerce packaging in 2025:
TAM: 65 billion dollars in Ecommerce packaging by 2025.
SAM: 18 billion dollars in Asia-Pacific Ecommerce packaging
SOM: 1 percent of Asia-Pacific Ecommerce packaging.
An easy-to-use and adoptable system
They have developed a website and will release an app soon. Currently, more than 8 Vietnamese companies have adopted their sustainable packaging solutions.
Want to learn more and see if the startup fits your portfolio? Check out Recircle and connect with them on DueDash.