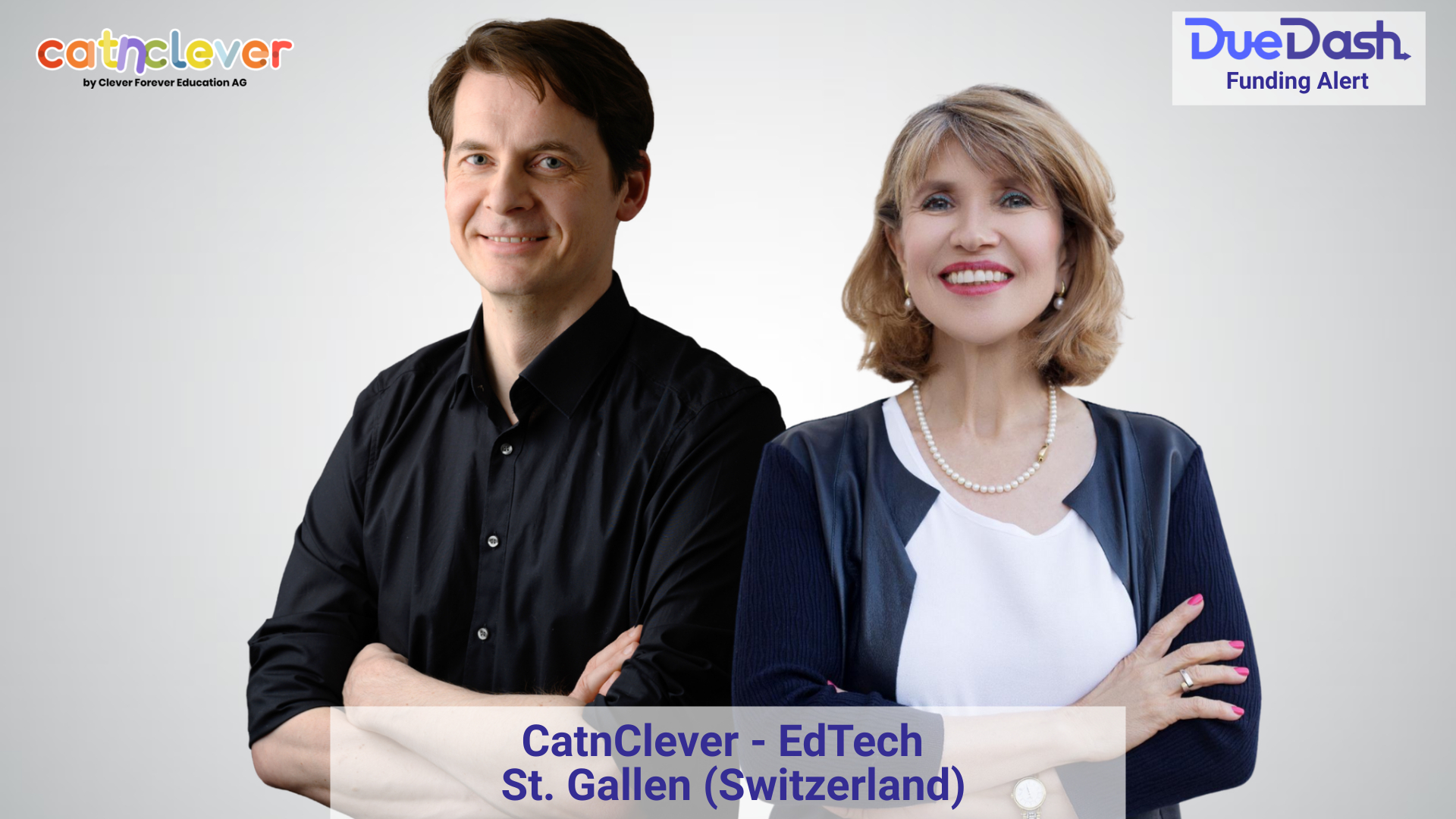 CatnClever is a play-based math and literacy app that helps children aged 4 to 6 develop foundational skills. Research shows that of the many "educational" apps marketed to parents of preschoolers, 75% are of questionable educational value, with distractions, disruptions and irrelevant rewards (Meyer, et al., 2021).
A key objective of their company is to provide parents with evidence-based tools to support their children's early learning at home (Susperreguy, et al., 2020).
The app launched in January 2022 with iOS in German-speaking countries, reached 27K users by April 2022, and with an Android version added in July 2022, the app became available in English as well. The company has reached over 115K new users in various parts of Europe and the UK with limited marketing: in 2023, they will introduce a freemium subscription model. As we grow, we will add new regions and languages.
They are committed to the UN sustainability goals of health and well-being, quality education and responsible consumption and production (no waste). Their outreach to refugee groups and orphanages is central to their social impact goals: in early 2022 they produced a Ukrainian extension of the app for refugee children in Europe. Their app will always be free for children in need.
To check their data and data room, check CatnClever on DueDash.
Playing and learning more effectively with kids
The digital age has surrounded children with screens and technology. While this presents an opportunity for educational enrichment, it also poses a challenge for parents and caregivers looking for high-quality educational content that engages and challenges their children safely and interactively.
CatnClever recognizes this challenge and set out to create a play-based solution that will give young children a fun and engaging learning experience while giving parents peace of mind and confidence that their children are developing to their full potential.
Fundraising achieved so far
In April 2021, they raised EUR 1 million. One of the main inventors was Startfeld, a renowned start-up accelerator from St. Gallen, Switzerland.
The company is raising a Bridge Round of CHF 500k and is collecting funds through convertible loan agreements. Out of this, CHF 175k have already been raised while another CHF 330k are targeted until 31.7.2023.
The Bridge Round Investor will benefit from a special discount on the valuation at the upcoming Seed+ round in H2 2023, where they aim to raise an additional CHF 1 million.
Funding signals!
Leading experts in learning technologies
They have a dedicated, multidisciplinary, international team, which includes senior leaders, software engineers, educators, storytellers, illustrators, actors, as well as musicians. Their fields of expertise include pedagogy, mathematics, software engineering, culture, and the arts. Their academic partners are pioneering researchers in learning sciences and consist of Prof. Dr. Jan Plass, Games4Learning Institute, NYU New York; Prof. Dr. Manu Kapur, Learning Sciences and Higher Education, The Future Learning Initiative, ETH Zurich; and Prof. Dr. Pierre Dillenbourg, Vice President EPFL, Computer-Human Interaction Lab for Learning and Instruction, EPFL Lausanne.
Elevating education through effective collaboration
The dynamics behind their successful B2B model
They anticipate 286K non-paying and 7.5K paying users by 2023, and 2M non-paying and 140K paying users by 2026. They want to expand Spanish and French markets by late 2025-2026. After the success of their B2C strategy, they plan to start B2B in 2024. They are currently in talks with a famous Swiss preschool chain about piloting the app's debut in schools, comparable to Khan Academy (Murphy, 2014). They plan to pursue such B2B collaborations throughout the world.


Preparing your pre-schooler for a digital world
E-learning is a multi-billion market, with mobile app sales accounting for almost half of this market. There are many apps available for young people but remarkably fewer for preschoolers, and most do not promote learning. The total addressable market (TAM) for pre-school education is estimated at 215 million parents, and the estimated market potential is about EUR 19 billion. They began by addressing German- and English-speaking countries in Europe and the UK with an estimated serviceable, obtainable market (SOM) of 2 million parents and a market potential of about EUR 190 million..
AI-based adaptive learning tool to monitor and assess personalized learning patterns
They use AI approaches to create:
(a) an adaptive learning and internal evaluation tool and (b) a parent dashboard. Item (a) will enable correct personalization of each learner's educational journey and constant evaluation of its own behavior, and (b) will provide parents with a picture of their child's progress to monitor and guide their children. The technical benefits are linked: the internal evaluation tool assures the accuracy of the data used in the adaptive learning tool, and the parent dashboard filters relevant data for parents so they may participate actively in their children's learning.
In addition to the technical innovation, the tool will collect data. This is learner performance data (timestamp, user-id, session-ID, session length, exercise type, skill, competence level, subject, completion time, number of attempts, and other performance-related data) and user analytics data (platform specification (iOS/Android), device type, setting language, engagement time, number of visits, and specific data about screens, buttons, loading times, starting and completing exercises etc.). By analyzing this data the CnC team can continually refine the product and gain insights into how children learn.