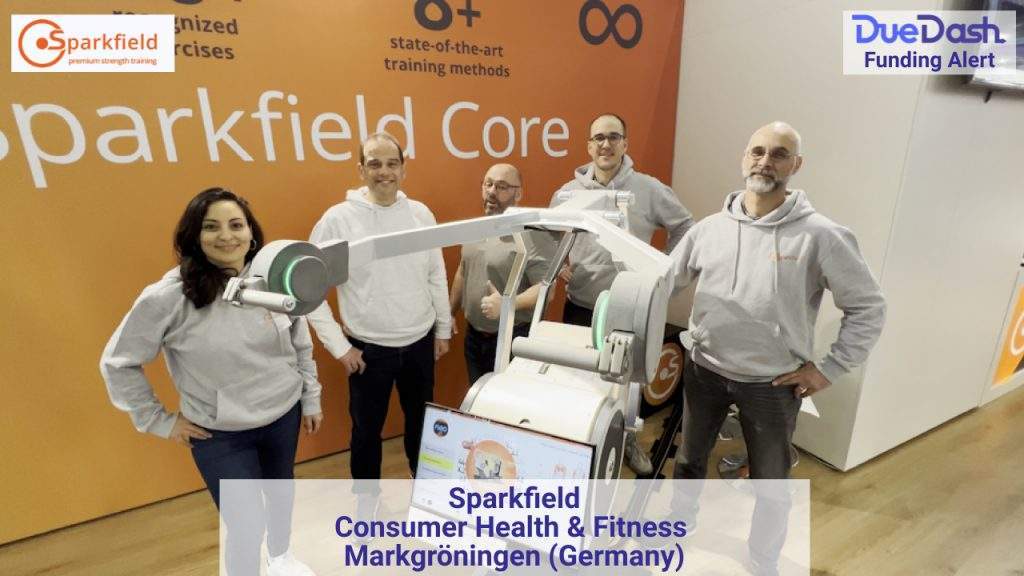 Sparkfield Core brings premium, full-body strength training on less than 2m² and beyond the quality of a gym. The key competitive advantage is their patented kinematics, sensors, and robotics/software tech stack which enable a guided yet flexible interaction in terms of speed, motion, and intensity to provide a real personalized training.
Together with A virtual coach and connectivity features Sparkfield wants to ensure the most efficient, safe, and motivating training for everyone, from beginners to experts.
To check their data and data room, check Sparkfield on DueDash.
Pandemic and corporate life wreaked havoc on our bodies
Although strength training is essential for health and well-being, more than 75% of people in EU & US don´t train their muscle regularly. They lack time, guidance and motivation.
At the same time, companies increased their awareness about the importance of a healthy lifestyle. The market for employee health management is booming but in-house solutions require a dedicated room with at least 50m².
The social importance of strength training is constantly increasing and was recently explicitly called for by the World Health Organization. After 2 years of pandemics, companies also increased their awareness for employee´s health.
The global corporate health market of 51bn€ is expected to grow with a CAGR of 7% until 2027. In Germany, companies are even getting 600€ tax free/year/employee to promote health. But today, many companies lack sufficient space and budget to open a gym in their facility and can only offer subsidized access to external fitness clubs. Sparkfield Core offers a scalable solution for a premium muscle training on-site on only 2m².
Seed startup with previous funding
Sparkfield raised a total of 300k EUR.
100k€ through shareholders loans, thereof 50k EUR from Co-Founder Amos and 50k EUR from Co-Founder Mattias.
200k€ through the BW pre-seed program, thereof 40.000 EUR from Growth Angels AG and 160.000 EUR from L-Bank. Conditions: L-Bank: interest rate 0%, convertible option (20% discount) or payback.
Growth Angels AG: interest rate 1%, convertible option (20% discount) without cap but gets a minimum of 3% share after first qualified round.
The deal terms
Sparkfield is raising 750K EUR and offer a post-round investors' share of max 12%.
Condition: commitment to install VSOP (10%) as pre-round pool during later A-series round.
Ideally, investor has already deal experience in the fitness sector and/or with complex mechatronic systems like robotic systems.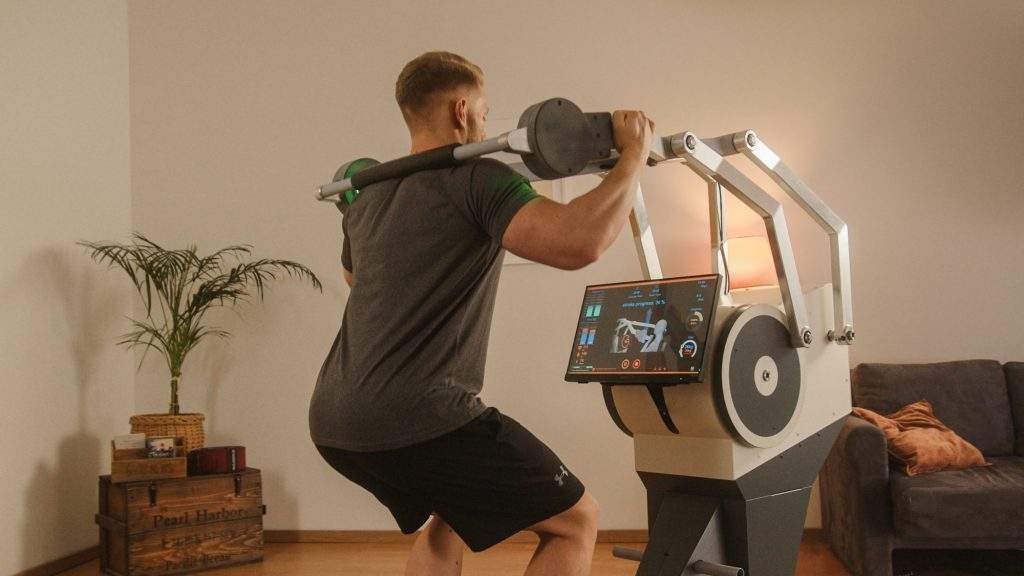 Funding signals!
A skilled team of industry experts
The know-how of the founding team matches the current challenges – they want to accelerate the technical execution and be able to increase their capacity through capital raise.
Promising market potential
39B EUR per year – estimated by a "total machine potential" for companies and gyms (B2B segment) as well as a large B2C-market potential with 17M Households in the key markets (EU, UK, US, CA).
Health is non-negotinable and consumer want to be fit again
The market of employee health management is currently booming. After 2 years of pandemics and home office, companies want to attract their employees back to the office.
Strong growth since launch
LOIs have been signed for the market launch. First systems will be delivered to pilot customers end of 2022 / beginning of 2023. Sparkfield is now accepting pre-orders.
A unique IP protected product
Strong tech stack securing IP and rights. Sparkfield's hardware and proprietary software solution is unique. Companies want a quality offer for their in-house gym, capable of motivating their users.
Want to learn more and see if the startup fits your portfolio? Check out Sparkfield and connect with them on DueDash.