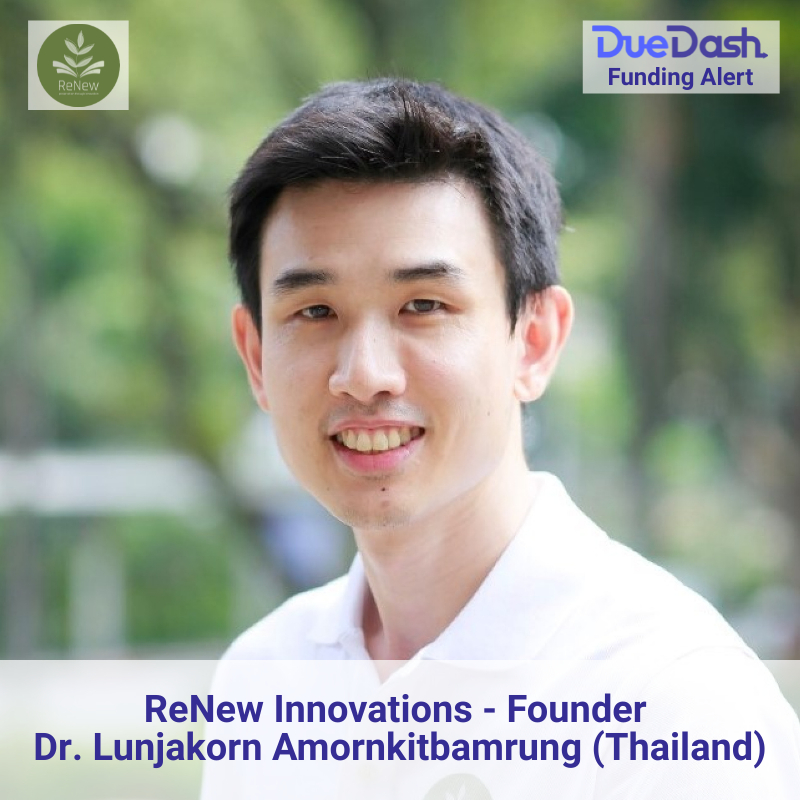 ReNew provides CELLUNATE, a naturally derived, safe bio-coating solution powered by cutting-edge cellulose chemistry and nano-coating technology, with limitless applications globally. CELLUNATE is a bio-coating solution to preserve & protect cellulose-based materials (eg. papers, fabrics, cardboard packaging and wood).
ReNew Innovation's technology: CELLUNATETM was researched & developed at the University of Graz in Austria. The primary goal was to preserve our planet's culture and heritage, which are rapidly deteriorating due to a lack of effective solutions. Hence, their company's adventure began with the paper and artworks markets, but it did not finish there.
To check their data and data room, check ReNew on DueDash.
The mission & the purpose
The mission of ReNew is to conserve culture and legacy via innovation. Their objective is to protect our planet's valuable resources by extending the life cycles of new and current goods and materials. This firm has created a patent-based method to preserve and safeguard cellulose-based materials such as papers, books, canvas artworks, silks, wood, and cardboard packaging via science and innovation.
Fundraising achieved so far
They have successfully raised 30,000 USD from an angel investor for 10% equity.
They are raising a round of 200,000 USD for 10% equity.
Funding signals!
The driving force behind innovation and dynamism
They are comprised of co-founders with diverse backgrounds ranging from deep technology in material science to business.
Developing sustainable solutions
In order to solve the problem of plastic waste pollution, they are developing materials that will replace the plastic coatings used on paper packaging.
Leveraging relationships with Thai paper producers
Three of the six leading paper packaging producers in Thailand have positively responded to their solution through their B2B business strategy. Their current focus is on price negotiations.
Thailand's paper coating industry
For the market size, the global paper coating market worth 59 billion USD per year. In Thailand, for example each key players generate 50 million USD per year.
Breaking the plasstic barrier with cellunate technology
This coating solution CELLUNATE for sustainable paper packaging has been developed successfully by them. In addition to being water proof, CELLUNATE is recyclable and biodegradable like uncoated paper. It is a patent-protected coating material.
Want to learn more and see if the startup fits your portfolio? Check out Recircle and connect with them on DueDash.